Profile

Let's keep that in the sanctity of your brain, shall we?
- not that there's anything wrong with that....
This journal contains content only suitable for those over the age of 18.
Free Account
Created on 2009-05-01 10:56:32 (#159897), last updated 2012-10-31 (230 weeks ago)
12,181 comments received, 149 comments posted
3,333 Journal Entries, 228 Tags, 0 Memories, 8 Icons

About

Mini Bio
Yes, I'm over 18. Thanks for asking, and please get your glasses fixed.
Madness rules! Work is usually frantic, plus I'm quite involved in the cat fancy and I'm currently studying for a diploma in Financial Planning so life is really busy. Livejournal provides my escape from all of that.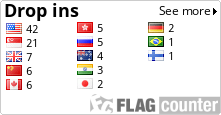 Beautiful Pros banners by
norfolkdumpling
and used with her kind permission. Thanks hon!
Also breed Birman cats, and have done since 1991 under the prefix Saavik.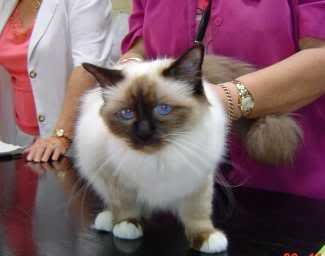 (Photo - my Chicken, aka Gold Double Grand Champion Gramar Hippie Chick, bred N Brown, taken at Northern Rivers Cat Show Sept 06, judge Pat Andrew)
More information about draconian new legislation affecting Australian internet users
here
.
I have a virtual kitten!

Connect
aotb,
arthur of the britons
,
b7
,
bbc sherlock
,
birmans
,
blakes 7
,
bodie
,
bodie and doyle
,
books
,
brisbane
,
cars
,
cats
, chris godfrey,
computers
, craig lowndes,
cricket
,
doctor who
,
doyle
,
dr who
,
fan fiction
,
fandom
,
fanfic
,
freedom of speech
,
greg murphy
,
harry potter
,
hercules the legendary journeys
,
hutch
,
internet
,
iolaus
, jim & blair,
julian barratt
,
life on mars
,
man from uncle
,
martin shaw
,
mfu
,
mighty boosh
, motor sport,
nathan barley
,
never mind the buzzcocks
,
noel fielding
,
pagans
, peter brock,
pros
,
reading
,
sherlock
,
simon amstell
,
star trek
,
starsky
,
starsky & hutch
,
starsky and hutch
,
the it crowd
,
the man from u.n.c.l.e
,
the mighty boosh
,
the professionals
,
the sentinel
,
torchwood
,
v8 supercars

People
[View Entries]

Communities
[View entries]

Member Of (8):

Subscriptions (11):
amplificathon
,
arthur_britons
,
channel_f
,
ci5
,
dw_maintenance
,
dw_news
,
fancake
,
mfu_canteen
,
month_of_meta
,
sherlockbbc
,
tw_classic

Administrator Of (0)

Feeds
[View Entries]

Linking
To link to this user, copy this code:
On Dreamwidth:
Elsewhere: